Olive leaf pasta (foglie d'ulivo)
As you can imagine olive leaf pasta is shaped like olive leaves! Called 'foglie di ulivo' in Italian, this pasta is traditional in the Italian regions where olive trees abound. However, it's most typical in Puglia and Liguria both regions famous for their olive oil.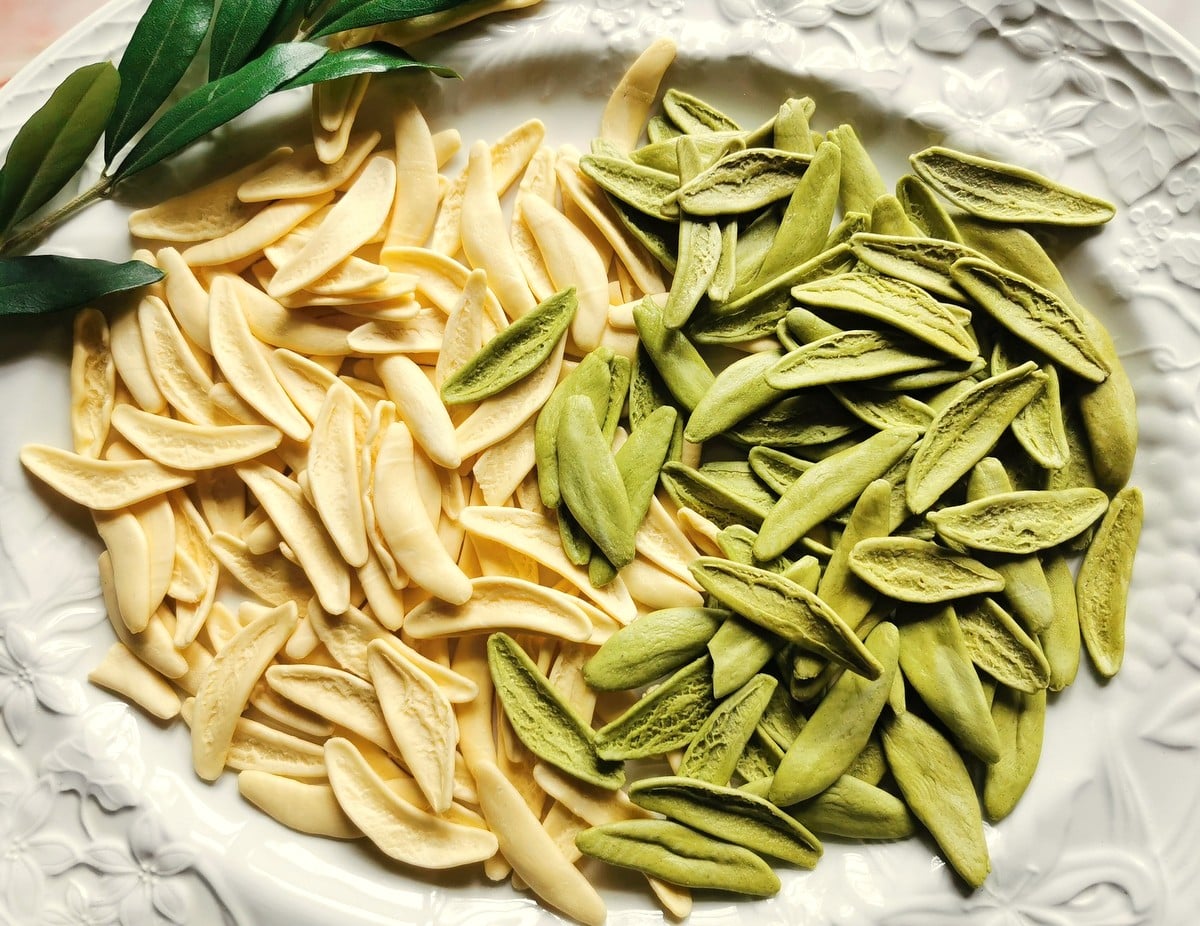 Where is olive leaf pasta from?
Despite the fact that olive leaf pasta is an ancient type of pasta, I wasn't able to find much information about its actual origins on Italian websites. However, it is part of a family of pasta the Southern Italians refer to as strascinati.
These are rustic pasta shapes made by rolling flour and water pasta dough into 'snakes'. Then, these snakes are cut into small pieces and shaped using fingers, thumb, a knife or other tools. Orecchiette and cavatelli are the most well-known types of strascinati.