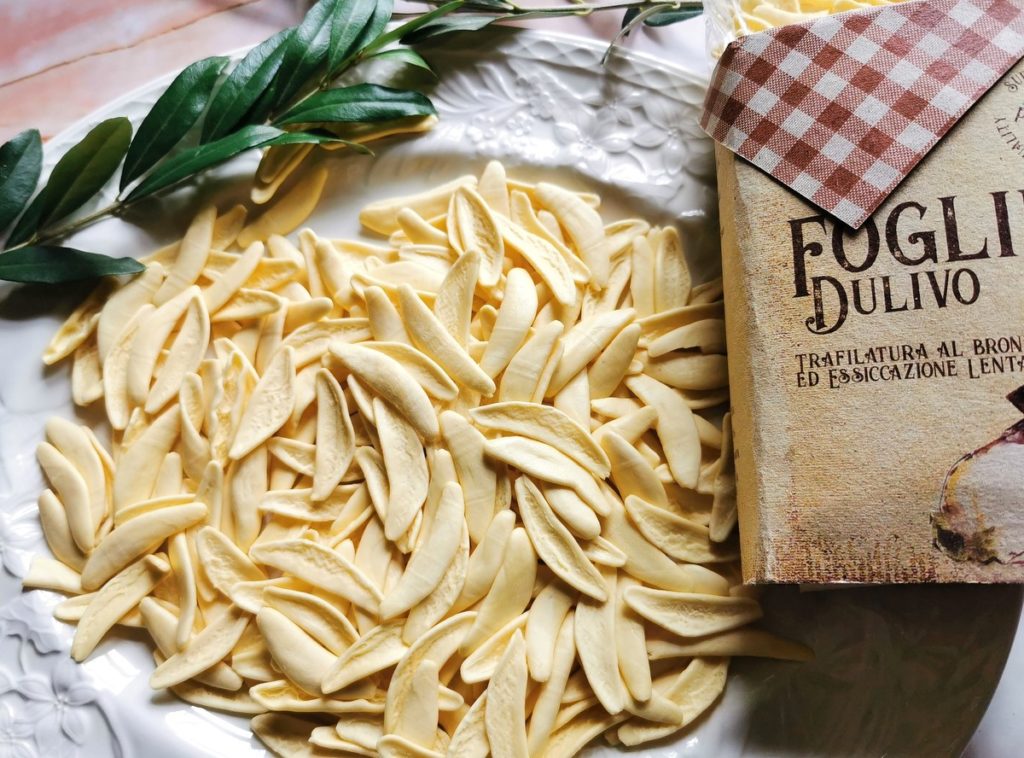 According to some sources, olive leaf pasta originated as badly hollowed orecchiette which were stretched so as not to throw the pasta away. Over time, foglie di ulivo became a typical fresh pasta in its own right. This may be true in Puglia. But, as I mentioned above, this pasta is also traditional in Liguria, where they don't make orecchiette! Plus, you can find it in Calabria and Sicily, both regions with lots of olive groves but no orecchiette either!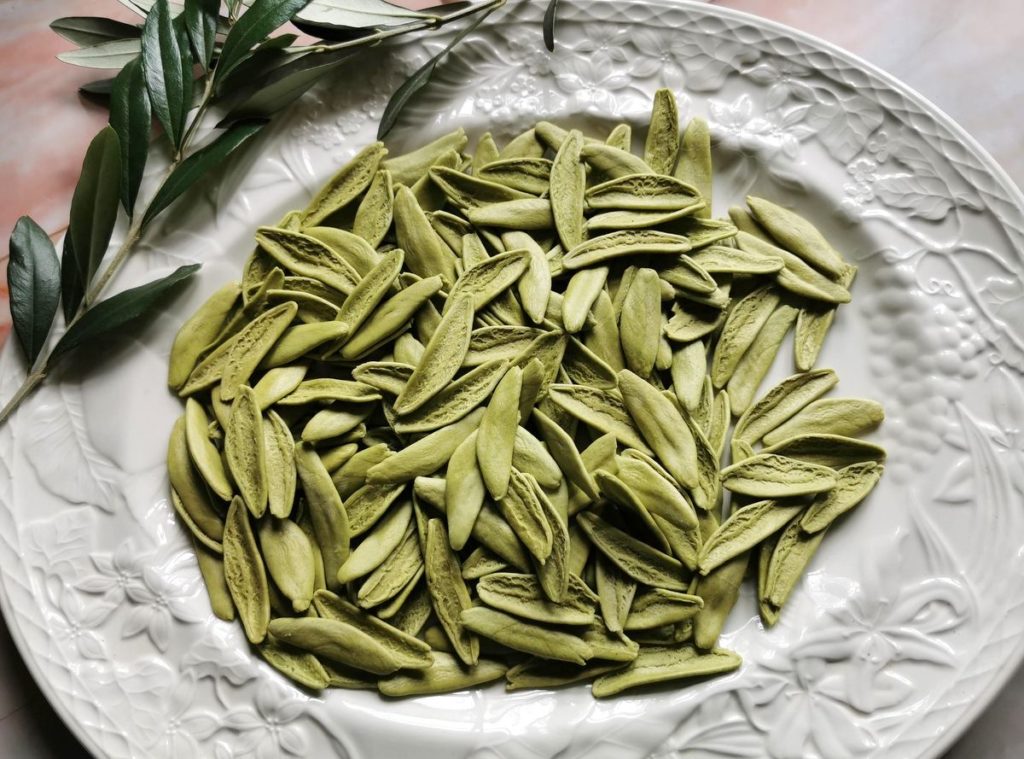 Olive leaf pasta in Puglia.
Foglie d'ulivo is one of the pasta types particularly traditional in the Monti Dauni area of Puglia. The Monti Dauni or Daunian Mountains are a mountain range in Southern Italy on the northern border of Puglia with Molise and Campania. This area is often referred to as the green soul of Puglia! Like other mountainous parts of Italy, the cuisine is based on foraged foods and peasant traditions.
There you can find lots of salumi and sausages, particularly made from black pigs and cheeses such as caciocavallo, ricotta and cacio ricotta. Foraged foods include various mushrooms and truffles. However, the star of the local kitchen is wild herbs that grow luxuriantly in the fields in the different seasons of the year.