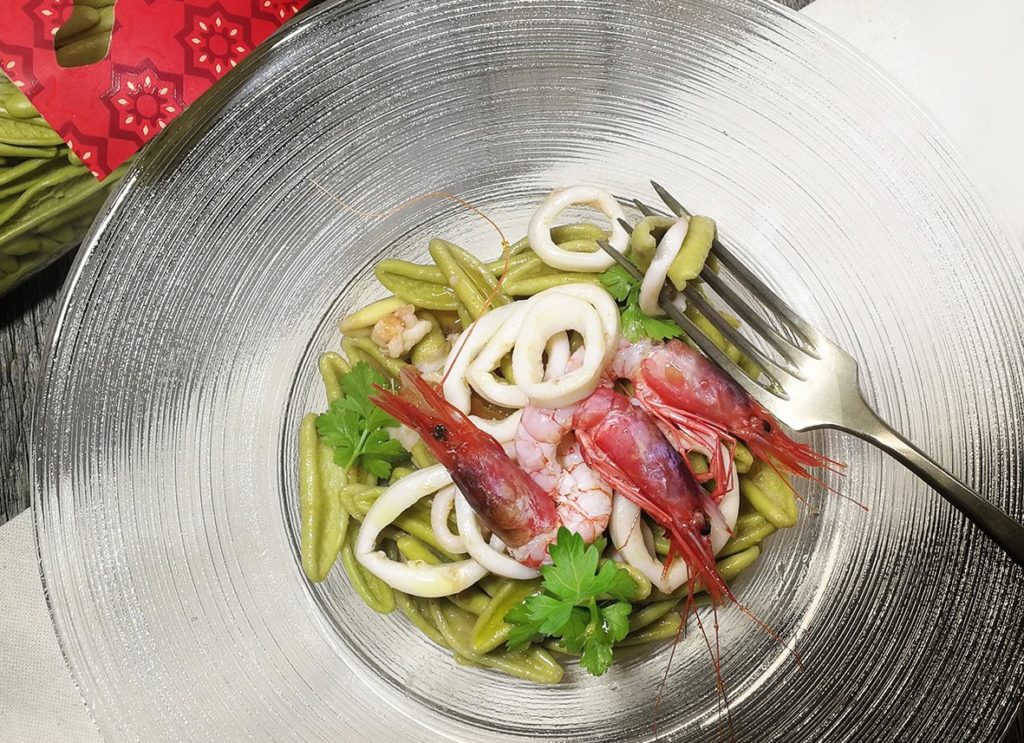 I came across a recipe with olive leaf pasta from this area by a local chef that looked delicious. It includes rapini, tomatoes, white onion, cacciocavallo cheese, basil and guanciale. Definitely on my to make list!
Green and white versions.
Olive leaf pasta is made in both a white and green version. Italians mostly use pureed spinach for the green colour. This actually makes it even healthier! Although traditionally homemade, this pasta is widely available dried. You can also find it in packets of green and white pasta leaves together.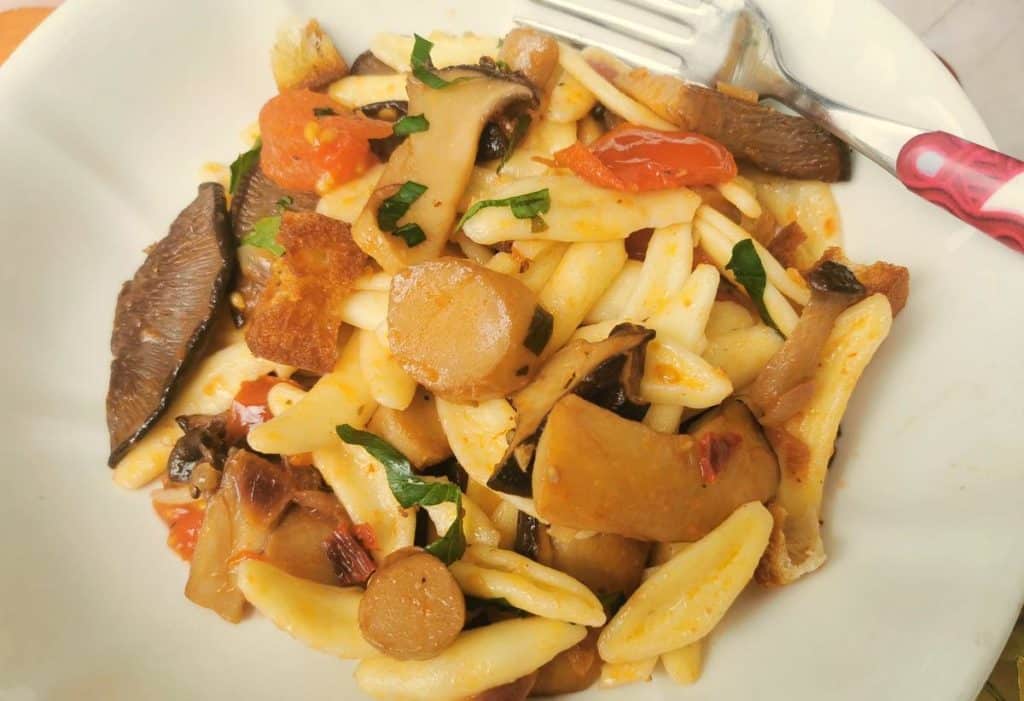 Where to buy this pasta.
Most well-known commercial pasta companies don't seem to make this pasta. The ones that do are mostly artisan pasta companies either from Puglia, Liguria or Calabria. However, I've seen that Eataly have it. Also, if you search online you're bound to find it in some Italian specialty online shops.