Recipes for olive leaf pasta.
Apulian olive leaf pasta is traditionally made by hand with durum wheat semolina flour and water. There they eat it with lots of different condiments such as ragu, with seafood or with foraged mushrooms like king oysters (cardoncelli). However, the most typical pairing is with fresh tomatoes, burrata and a pinch of red chilli.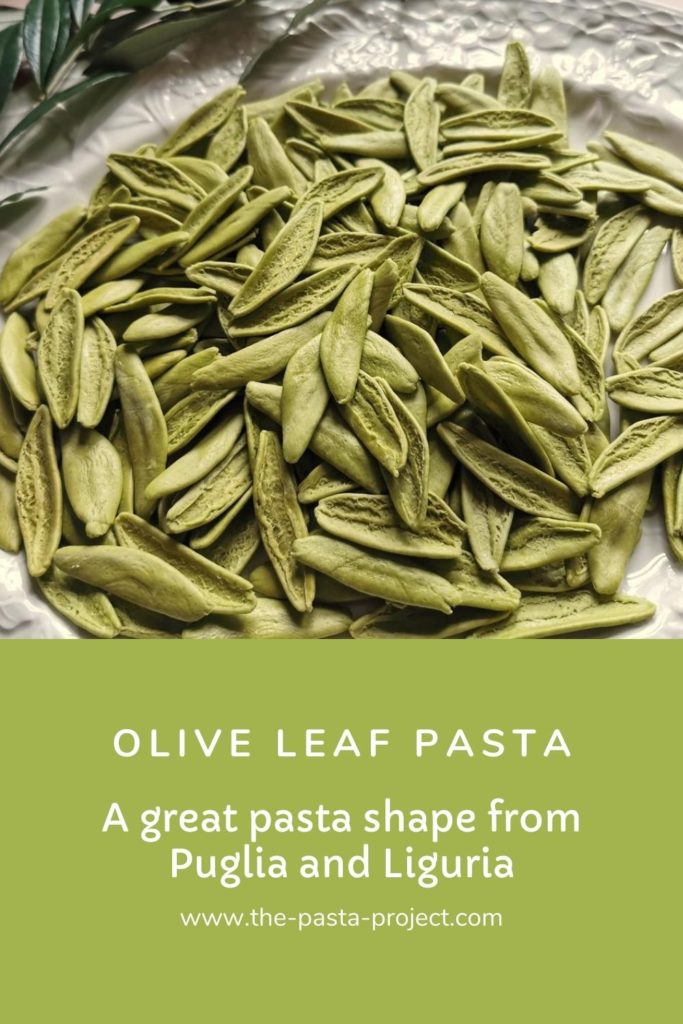 In Liguria, they often serve this pasta with a sauce of tomatoes and porcini mushrooms. I've also seen a Ligurian recipe for olive leaf pasta, mackerel, taggiasca olives (also from Liguria) and lemon. I'm sure my hubby would like that as he loves oily fish like sardines, mackerel and anchovies!
In the meantime, my first olive leaf pasta recipe is one from Puglia with the abovementioned king oyster (cardoncelli) mushrooms. It was unbelievably good. The pasta reminds me of orecchiette, a little chewy around the edges and softer in the middle. King oysters are my second favourite mushrooms after porcini. If you can find the pasta and the mushrooms, I highly recommend you give that recipe a try!